Bios
Wendy Levy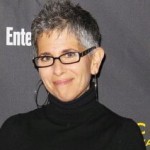 Wendy Levy is the Director of New Arts Axis. She is also a Senior Consultant with the Sundance Institute Documentary Film Program and the Co-Founder of Sparkwise, an online data and story platform funded by the MacArthur Foundation, Ford Foundation and Bill and Melinda Gates Foundation. During her long parallel career in restaurants, Wendy waited on the Dalai Lama and Bruce Springsteen. "When I got the call that my short film had gotten into Sundance, I was waiting on Robert Redford at Chez Panisse."
In 2011/2012, Wendy was a Senior Strategist at Tomorrow Partners, a creative communications agency in Berkeley, California with a focus on human-centered design, innovation and sustainability. From 2004 – 2011, Wendy was Creative Director at BAVC where she created and directed the Producers Institute for New Media Technologies, The Mediamaker Fellows Program, and The Stream, a series of short documentaries focused on interactive storytelling, new technologies and social change. During her tenure in 2011, BAVC was the recipient of the MacArthur Foundation Award for Creative and Effective Institutions. Wendy has been a featured speaker and panel moderator at the United Nations, Sundance Film Festival, Skoll World Forum, and SXSW, among many other venues. She has served as an Advisor to the Skoll/Sundance Stories of Change Program, Tribeca New Media Fund, Louverture Films, Screen Edge New Zealand, ABC Australia, WeOwnTV, Witness, the International Gay and Lesbian Human Rights Commission and Open Society Foundation's Documentary Photography Program, in addition to a diverse group of NGOs, social entrepreneurs and independent artists around the world. Wendy's short films have screened at Sundance and at festivals internationally, won numerous awards, and have been broadcast on PBS and the Sundance Channel.
Wendy has a BA in English and Ethnopoetics from Oberlin College, and an MFA in Cinema from San Francisco State University. She has taught Media Studies, Film Theory, and Film and Video Production at numerous colleges and universities in the Bay Area including UC Berkeley Extension, San Francisco City College, the College of San Mateo, and San Francisco State University. Originally from Brooklyn, NY, Wendy has been happily transplanted in Oakland, California since 1983.
NEW ARTS AXIS ADVISORS
Rosie Allimonos
Rosie heads up content partnerships for original You Tube channels from Google's London office. Throughout her career she's focused on combining the art of storytelling with the power of digital technologies. Before joining Google, she worked with the BBC as a multiplatform commissioner where she pioneered the BBC's most successful digital content ventures, developing made-for-web dramas, narrative gaming and augmented reality experiences. Rosie has won numerous awards for her work including SXSW, BAFTA and a Webby. Passionate about innovation in online video, Rosie also worked closely with the BBC's R&D arm where she conceived the 'Mythology Engine' – a prototype that mapped long-running TV series into a transmedia wiki for unlocking the BBC archive.
Eric Doversberger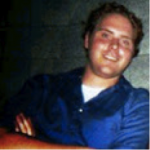 Eric Doversberger is a manager and technology strategist on Google's People Analytics team, with deep specialization in interactive data visualization. Eric's work includes building interactive reporting systems and prototyping new data analysis techniques, with projects featured in the New York Times, Harvard Business Review, and Fast Company. Outside of Google, Eric is a technology advisor for social change organizations and co-creator (with Wendy Levy and Tomorrow Partners) of Sparkwise: an open source and online, social change impact reporting platform. Before joining Google in 2007, Eric was a NSF-funded researcher at the Mathematics Department of Brown University. He has spoken about applied data visualization at Sundance, South By Southwest, Tribeca Film Institute, Stanford, Carnegie Mellon, and MIT. Eric earned his Masters in Management Information Systems in 2006 from Carnegie Mellon University and his Bachelors in Business and Film Studies from the University of Notre Dame in 2005.
Jabari Mahiri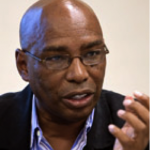 Jabari Mahiri is a Professor in UC Berkeley's Graduate School of Education and a recent chair of its Language and Literacy, Society and Culture program. He is a Senior Scholar for the National Urban Alliance for Effective Education and the Principal Investigator of T E A C H (Technology Equity And Culture High-schools). He received UC Berkeley's Chancellor's Award for Advancing Institutional Excellence in 2007, and in 2008 he received the American Educational Research Association's (Division G) Outstanding Mentorship Award.
Dr. Mahiri is author of Digital Tools in Urban Schools: Mediating a Remix of Learning (Forthcoming, 2011); Out of Bounds: When Scholarship Athletes Become Academic Scholars (2010); Shooting for Excellence: African American and Youth Culture in New Century Schools (1998); and, he is editor of What They Don't Learn in School: Literacy in the Lives of Urban Youth (2004).
Gail Bindley Taylor Sainte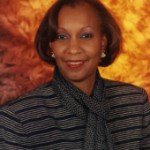 Gail Bindley-Taylor Sainte is a native of Trinidad and Tobago. Over the past 30 years, she has built an impressive career in broadcast journalism. Ms. Bindley-Taylor Sainte currently serves as the Information Officer in the NGO Relations Cluster of the Department of Public Information at the United Nations Secretariat, a position she assumed in June 2007. Ms. Bindley-Taylor Sainte began her broadcasting career as a staff announcer at Radio Demerara in Georgetown, Guyana. She worked for seven years with the Trinidad Broadcasting Company Ltd., serving in various capacities including presenter, news reader, writer/producer, remote broadcaster and assistant to the Programme Director. Over the years, Ms. Bindley-Taylor Sainte has held several positions in the broadcasting field as a newscaster for Trinidad and Tobago Television, Associate Information Officer in the Caribbean Unit of the United Nations Radio Service, Information Officer in the Office of the Under-Secretary-General for Public Information, and Chief of the Caribbean Radio Service in the Department of Public Information's Media Division. In her years with the Caribbean Unit, Ms. Bindley-Taylor Sainte interviewed almost every Head of State and Foreign Minister from the Caribbean. Her major achievements include: round-table discussions with seven Heads of State from the Caribbean on the Fiftieth Anniversary of the United Nations; a joint interview with UN Secretary-General Kofi Annan and CARICOM Secretary-General Edwin Carrington on the occasion of the signing of the cooperative agreement between CARICOM and the UN; and an interview with Mr. Boutros-Boutros Ghali in Jamaica on his first visit to the region.
Paco de Onis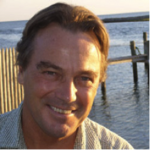 Paco de Onís grew up in several Latin American countries and is multi-lingual. He most recently released Granito (world premiere at Sundance 2011), a documentary detective story focused on the role of filmic and archival documentation in the prosecution of a genocide case against Guatemalan generals, and launching Granito: Every Memory Matters, a companion mixed media project developed at the BAVC Producer's Institute 2010.  He previously produced The Reckoning: The Battle for the International Criminal Court (world premiere Sundance 2009), accompanied by IJCentral, an interactive audience engagement initiative promoting global rule of law, developed at the BAVC Producer's Institute 2008. Prior to that, he produced State of Fear, a Skylight Pictures film about Peru's 20-year "war on terror" based on the findings of the Peruvian Truth and Reconciliation Commission. Paco is a partner at Skylight Pictures, and previously produced documentaries for PBS ("On Our Own Terms" with Bill Moyers), National Geographic ("Secrets from the Grave"), and a range of other programs. Before producing television documentaries, he created music festivals in South America & the Caribbean, renovated and operated an arts/performance theater in Miami Beach, (The Cameo Theater) and owned and operated a Spanish-style tapas tavern in a 500-year old colonial house in Cartagena, Colombia.